Resort Group Employment Opportunities
Areas of Talent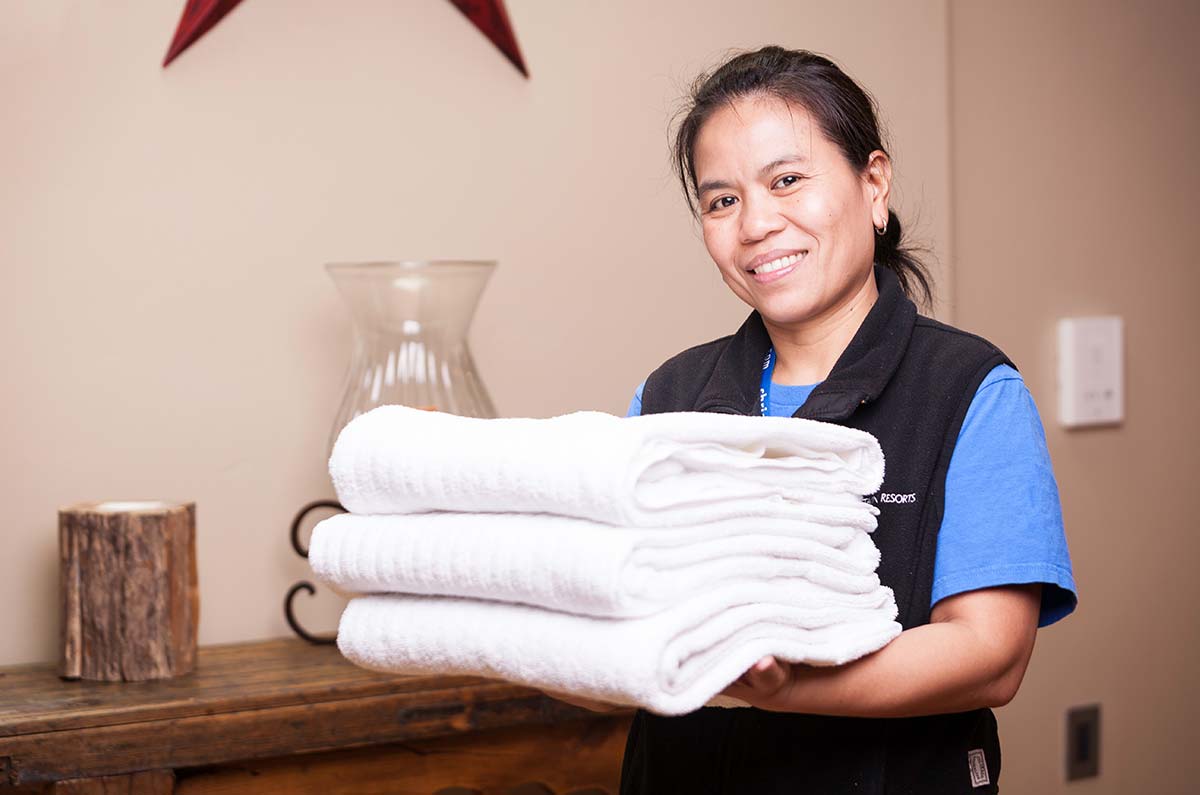 Resort Group companies currently manage over 80 homeowner associations and over 5,000 individual properties. From resort and nightly rental oriented properties to residential and mixed use properties, the services we provide depend on our extensive range of employees. During peak season Resort Group employs approximately 240 individuals, within the following areas of talent:
Accounting
Guest Services (Front Desk, Shuttle Drivers)
Housekeeping
Human Resources
Information Technology
Laundry
Maintenance
Marketing
Owner Relations
Vacation Sales
Working for Resort Group
Resort Group offers many challenging positions in hospitality and resort property management. Many of our jobs are simply entry level positions, however advancement opportunities from within are ample. It's not where you start that matters, rather where you end up.
The work-hard / play-hard balance here is awesome. The emphasis on offering top service to guests and owners makes the work super-rewarding, and getting out on the mountain on a perfect winter day is amazing.
Our Culture
Our Passionate Purpose
Authentic People Providing Exceptional Service
Our Vision
We are a dynamic, energetic and caring team working with pride and respect to become the standard of excellence in our community. We strive to consistently provide superior Total Resort Services, while creating a fun environment in which our employees can grow, learn and lead.
Our Values
Resort Group team members exhibit these characteristics in all that they do:
R espectful
E thical
S incere
O bservant
R eliable
T ruthful
Community Involvement/Making a Difference
At Resort Group we take great pride in being a part of the community. This support is expressed not only in dollars and in-kind contributions but also in the countless hours of volunteer work by our employees. Click here to review a sample of the organizations and causes that we have supported in the past few years.
Employee Recognition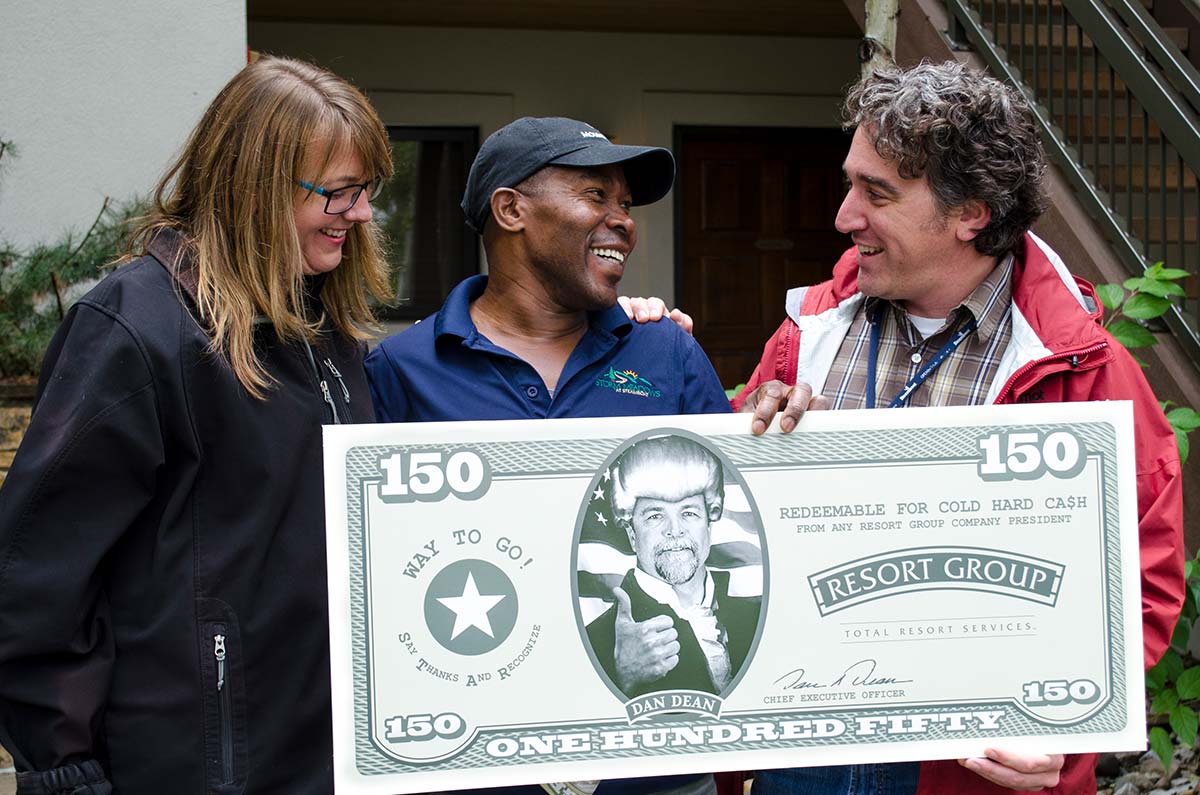 Resort Group has developed a unique program designed to encourage and recognize outstanding customer service and dedication to our owners and guests.
The "I C A STAR" employee recognition program gives all Resort Group company employees the opportunity to receive recognition and earn instant cash by exceeding guest and owner expectations. Property owners, guests, supervisors, executives and even front-line employees are encouraged to be on the look-out for examples of employees going above and beyond their expected responsibilities, and then to share those experiences. Exemplary employees are rewarded with instant cash and are entered into a drawing for a grand prize awarded every three months.
It's always nice to be recognized for doing good work, and they really do a terrific job of that around here.
Perks and Policies
All members of the Resort Group family enjoy a rewarding work environment, flexible work schedules, competitive pay and discount lodging benefits. There are opportunities for advancement and fun with team-building exercises, leadership training, employee parties, and Lodging BINGO...yes, that's right, Lodging BINGO.
Benefits
Comprehensive Health & Dental Plan
401K with 2% Company Match
Life Insurance
Paid Time Off
Flexible Work Schedules
Discount Lodging Benefits
Discounts on Awesome Activities & Events
Merchant Ski Pass Program
Competitive Pay
Professional Work Environment
Relocation Assistance: Housing Rentals & Real Estate
Great Employee Parties!
Flexible Work Schedules
Holiday Pay
Discount Lodging Benefits
Discounts on Awesome Activities & Events
Merchant Ski Pass Program
Competitive Pay
Paid Sick Time
Rewarding Work Environment
Great Employee Parties!
Employee Parties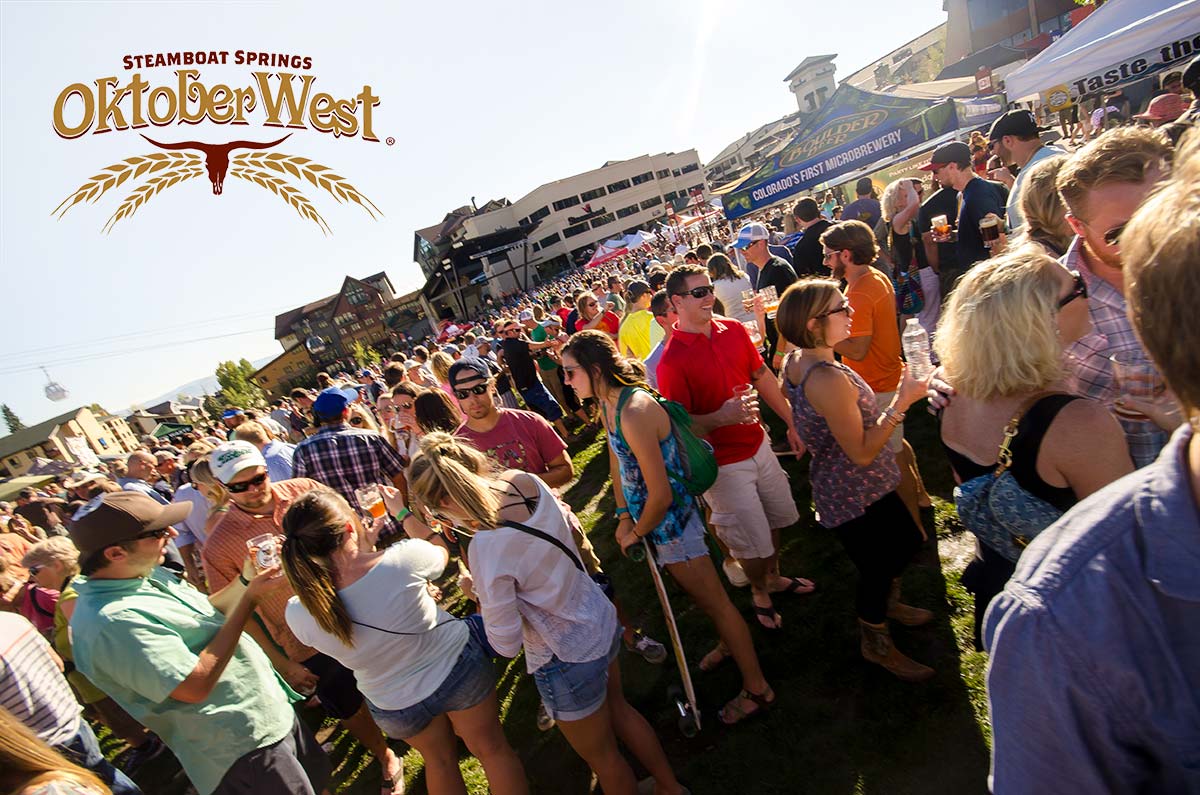 Throughout the year Resort Group throws numerous employee parties to reward the hard work and dedication of our staff.
In early December our Holiday party lights up the lives of all employees and their significant others with dinner and dancing in the Steamboat Grand Ballroom. Come springtime a post-season party is thrown to encourage some relaxation after the extraordinarily busy winter. After the summer season Resort Group is a title sponsor of the Steamboat OctoberWest event that features over 40 Rocky Mountain breweries, local food specialties, live music, and other festivities unique to Steamboat Springs. All employees are offered FREE tickets and a VIP collectors mug for beer tasting.
Employment Policies
All of our employment policies are outlined in our Employment Handbook which is distributed to each employee at the time of hire.
Everyone looks forward to the employee parties and they really are a blast! It's great to work with people who are also a lot of fun to hang out with.
Employee Housing
Resort Group is pleased to offer housing to a limited number of employees. Employee housing consists of shared rooms, each with a mini fridge, microwave, full bathroom, and either queen or full beds. A lobby with a lounge, fireplace, and TV, as well as a community kitchen is shared among all residents. No pets are allowed at Resort Group employee housing.
Once you receive a job offer from any Resort Group company click here to request housing.
All occupants of Resort Group employee housing are required to be fully vaccinated by November 15, 2021.
Resort Group took the worry out of finding housing and made it easy for me to settle in and feel at home.
Living in the Yampa Valley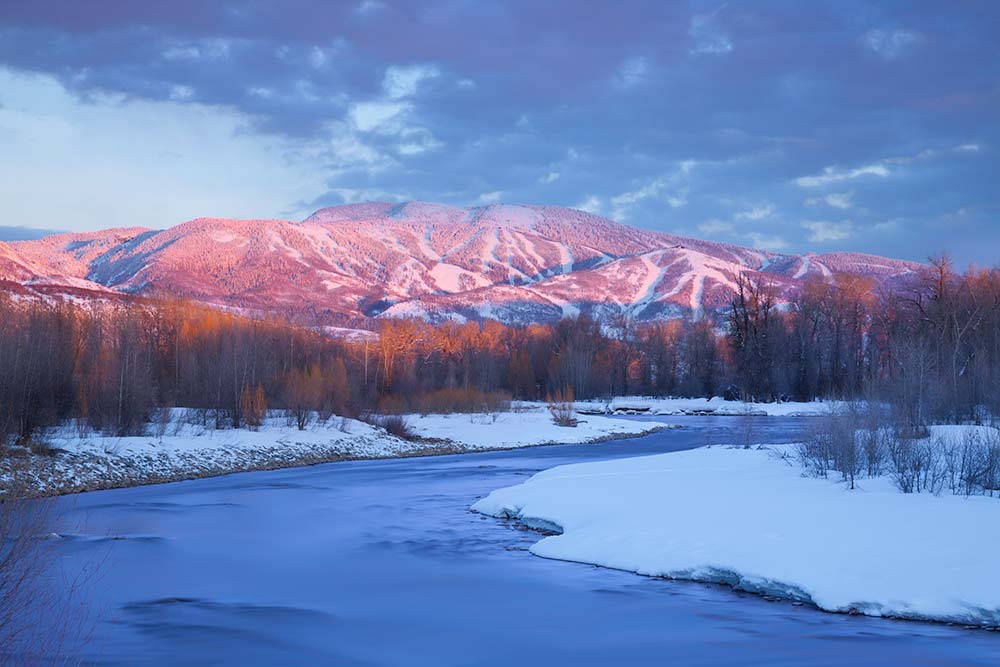 The opportunity to live and play in Steamboat Springs is the greatest benefit of working for any of our Resort Group companies. Located in Northwest Colorado's spectacular Yampa Valley, Steamboat Springs is a world-class winter destination for skiers and snowboarders, as well as a summer paradise for hikers, cyclists, anglers, kayakers and outdoors enthusiasts in general. With about 12,500 year-round residents, Steamboat Springs is big enough to offer abundant restaurants, shops and services, yet small enough to retain its rich western heritage and community charm.
The Steamboat Ski Resort features 16 lifts and 165 trails spanning 2,965 acres. Roughly 14% of the trails are classified as Beginner runs, with 42% categorized as Intermediate and 44% as Advanced. Base area elevation is 6,900 feet, with the summit at 10,568 feet. Annual snowfall averages 349 inches and lifts typically operate from the day before Thanksgiving until mid-April.
Living in Steamboat Springs is fantastic! Everyone is so friendly and accommodating, the mountains are beautiful, and there are so many great things to do. It's really a privilege to live here.